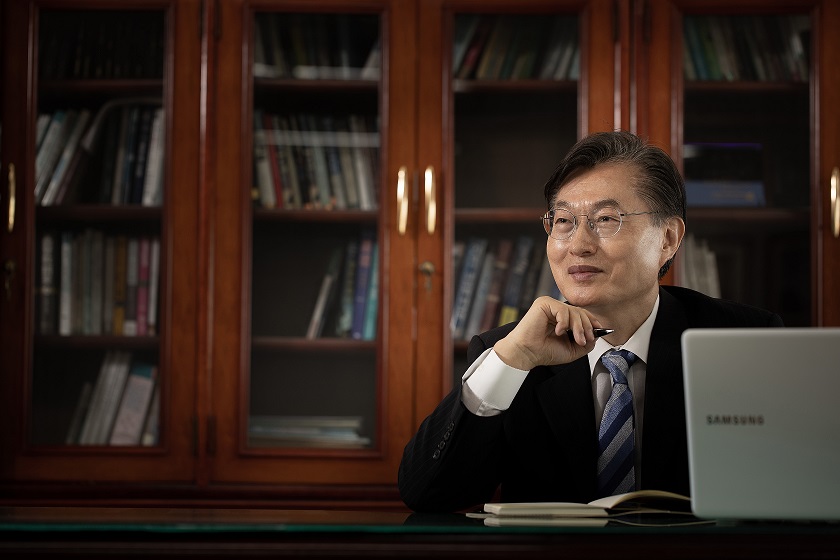 May the grace and peace of our Lord be with you!
"May the revival of ACTS lead to the revival of Korean church and world mission!"
Although there are many theological universities in Korea, ACTS has established the foundation of evangelical theology in Korea since 1974 and has been instrumental in the evangelization of the world. We continue to maintain this identity as we devote ourselves to the task of educating the future leaders and workers for the kingdom of God.
Our school focuses on educating those professionals in their respective areas who are able to demonstrate their leadership as "upright Christians" based on Christian worldview in a rapidly changing world. Our faculty members are known for teaching and serving the students with embracing love and cultivating a genuine fellowship in a most beautiful campus setting.
Our school represents the association of evangelical churches, a center of evangelical faith, and an outpost of missional education built on the support as well as prayers of people who love God.
Please pray for us and let us work together to educate the ACTS students so that they may be grounded in proper theology and sound faith, and emerge as professionals operating with a Christian worldview in their vocational fields.
I pray for the abundant grace of our Lord to be with you always.
President Chong, Hung-Ho

Asian Center for Theological Studies and Mission
Asia United Theological University